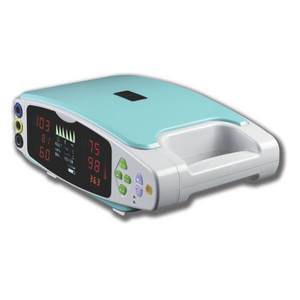 The monitor is a non-invasive, vital signs patient monitor. It is compact, small, light, and easy for learning and handling. It is suitable for monitoring adult and child patients. It is widely used in the hospitals operation room, ICU, clinic section office, out-patient department, sickroom, emergency treatment, and the recovery and health care organizations, or in the family nursing and in the process of transporting patients. Parameters measured by the monitor include: non-invasive blood pressure (NIBP), arterial oxygen saturation (SpO2), pulse rate (PR), plethysmogram (PLETH) and temperature (TEMP).
Select from Multi Paramater Vital Sign Monitors:
"Provide quality products at reasonable prices with unparalleled customer support to improve the quality of people's life"