Free Exchange Glucometer with 300 Test Strips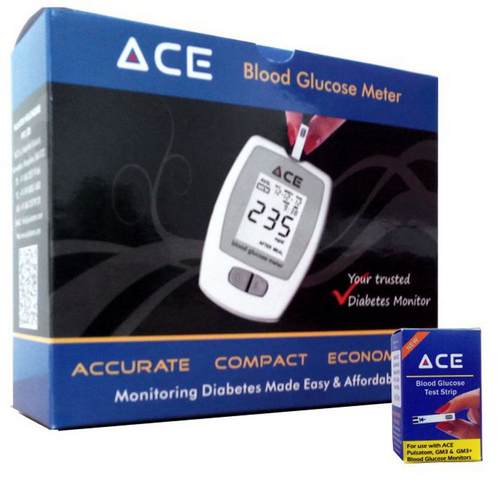 Pack Contents:
Ace Glucomter (Meter Only) with 300 Strips Test Strips.
ACE Meter with 250 Test Strips will be dispatched immediatley and balance 50 Strips will sent on return of your old Glucometer.
"Provide quality products at reasonable prices with unparalleled customer support to improve the quality of people's life"